Attention:

Anyone who's looking to ditch their 9-5 and build a lifestyle business
Discover How Anyone Without Any Experience Can Easily Build A Lifestyle Business That Will Give You The Freedom To Spend Your Time Doing The Things You Love
Get All The Training. Get All The Support. 
Freedom To Do What You Want To When You Want.
Hey,
Peter van Zijl  with Mark Thompson here.
It's important you know this...
I really hate spending time in front of my computer. Sounds weird for someone who's been running multiple online businesses full time for the last four years.
But it's true.
Let me ask you something…
Wouldn't you rather be spending your time doing the things you love?
I bet you would.
But maybe you think that as soon as you move away from your computer the wheels stop turning.
You might believe that if you're not sitting in the driver's seat your business will not move forward and grow.
But what if you could run a lifestyle business that can make you a full time income…
…without you having to slave away in front of the computer?
Imagine if you could create instant cash flow income streams within a few days and designate all the tasks to others…and live the life you enjoy.
Travel more…
Spend more time with your family…
Do what YOU want to do…
Does that sound good?
If it does then this letter might change your life.
It's Time To Stop Wasting Money On B.S. Marketing Products And Start Taking Action
Did you know that knowledge without a plan is not going to get you anywhere?
If you've spent any time trying to make money online you've probably seen it before.
Marketing products with inflated promises and that completely under deliver.
You know what I'm talking about right?
Courses that promise the world but leave you more confused than when you started (and more out of pocket).
These kinds of products that are designed to do one thing:
Keep you spinning on the hamster wheel.
You see, the longer they can keep you chasing your tail the more dollars they can make by promoting the next "big thing" to you.
If you're sick and tired of trying to drive with the handbrake on then you're going to love this. You're about to discover the quickest and easiest way to build a lifestyle business. That means you get to choose how you live your life…and build your business around that.
Not the other way round.
If that sounds like something you're interested in then read on…
When Building An Online Empire Results MUST Be Fast
Let's face it…
You want results and you want them fast.
Not promises of getting 1000's of visitors a day to your site then not knowing what to do with them.
Not fancy software that creates sexy looking videos that just sit on your hard drive.
What you want is proven, battle hardened systems that put money into your back pocket.
You don't want to have to wait weeks or months with your fingers crossed hoping that the Google fairy will come and sprinkle some magic ranking dust on your site.
That's just nuts. Crazy. Loco…
Building your business based on an ever changing algorithm is a short cut to a nervous breakdown (this coming from 2 guys who had over 1 million pages deindexed by Google a few years ago because of a simple change).
You won't have to spend hours and hours researching articles and painfully turning them into unique content for your site. Then waiting, anxiously, hoping that they will get found and get noticed. That is leaving way too much to fate.
You don't want to setup a business and wait weeks or months to get paid. Hardly anyone has unlimited funds to be able to do that. You need to setup income streams that give you instant cashflow so you can reinvest and grow your business.
Listen: how are you supposed to run and grow your online business without cash flow?
In Short: You Need A Reliable Cash Flow Income That Is Scalable & Can Be Completely Outsourced
It doesn't have to be difficult.
In fact, it's pretty straight forward when you have a plan to follow.
Read what Alex says:
$100 or more per day with plenty of room to grow

Its early days but it looks like Mark and Pete have changed my life for good.

After a long while learning, trying, and sadly not really getting that full time income I longed for, I was pointed in the direction of one of Mark and Pete's courses.

Since then (only around 3~4 months ago) I've learned more valuable information than I did in the whole 3 years I've been trying to learn the business.

Where has all this valuable information taken me? Well I Did my part and took action and for the last few weeks have been making $100 or more per day with plenty of room to grow.

I haven't even scratched the surface with what they teach yet, and I know there's plenty more to come.

Looking forward to a successful future.

Thank you Mark and Pete!

Alex G
And here is what Widmaer says after his first month
The future looks damn bright

Guys just wanted to say thank you for kicking our butt and taking us out of our comfort zone.

What you guys teach us is so dead simple…and yet it works! It's been a very long time that I haven't been that confident in my ability to generate money and for me that's the biggest takeaway.

I earned $110 in clickbank affiliate sales last thursday.

I earned $420 so far this month in Adsense

with about $111 in Facebook advertising.

I launched my shopify store yesterday and I know it's a matter of time until it picks up!

I don't know where I'm heading but the future looks damn bright ;)

Again thanks Mark and Pete for this forum!

Widmaer Telisma

Canada
A very FULL time income from a part time hobby!

My from the heart testimonial…

I first became involved with Mark and Pete 10 months ago and right from the start I knew there was something different about them. They were helpful and giving of their time and MOST important of all was that their main focus was helping you develop rather than getting you to open your wallet.

At first, and as I was coming up to retirement I watched, learned but didn't really put their material into action. Then they brought out their WTF system and I purchased it and also went on a short training course in Spain.

I returned home on the 3rd of June after an amazing experience and with a BAD hangover.

Today is the 5h of September approximately 13 weeks later so what has happened.

My first month I generated $563.00 in NET profit, the second $1,617.23, and I have just totaled last months net profit which came to $3,467.11 I am rather pedantic and precise as you can tell.

Don't miss this…

They have now launched their SMO (Serious Marketers Only) forum which is amazing and their SIMPLE to implement material really works. From their native arbitrage model I have now, and in just 10 days established an additional daily earning of at least £40 (yes I live in the UK) profit per day. This I am now DRAMATICALLY scaling up.

Best of all is that I am also implementing their shopify model which I think will go ballistic.

At the launch of SMO they asked me to state my goal (which being a little naive) I set at £10k per month by Christmas. Will I make it? Even though I have to go into hospital latter today (private ward, got WIFI, taking my computer and tablet) I guarantee with my small scale up that I will generate more than £5k Stirling, thats $8,163.85! Not sure if I will hit the £10k by Christmas, but I will be blood close.

How many hours do I put in a day? A lot at first researching and learning! Now I could probably do everything in 3 -4 hours tops! In fact, my biggest time investment is learning from others in the forum.

See you there.

UKGuy…

Kevin Nairne

UK
A reliable cash flow business that is easily scalable.
Introducing: Serious Marketers Only
Every month you'll get a new marketing strategy designed to help you grow your business.
Each strategy has a challenge attached to it that is designed to FORCE you to take action.
We desperately want you to succeed.
We want you to enjoy multiple online income streams that can be completely outsourced.
This isn't theory. This isn't some flash in the pan, here today, gone tomorrow loophole.
These are the exact systems and processes we use to build our own multiple 6 figure a year income streams.
And today you're going to get access to everything.
You'll get instant access to the Serious Marketers Only Forum. We're a friendly, helpful and most importantly, driven and determined bunch of marketers.
Here's how you can start making money within a few days with Serious Marketers Only
STEP 1: Get Your Browse On!
As soon as you join today spend some time taking a look around the forum.
Introduce yourself and ask any questions you might have. We're a friendly bunch who believe that building a business online should not only be easy but fun too!
Once you're familiar with where everything is then move onto
Step 2: Pick Your Plan Of Attack
Choose from 2 actionable courses to get you going. They are both designed to have you up, running and making money within a couple of days.
If you ever get stuck or have any questions we're right there to help you.
Every step of the way.
All the training you'll receive is based on real life examples and case studies
As mentioned before there's no theory…you're going to discover what is working right now.
Course 1: Content Discover Training
You'll discover the quickest way to build a brand new site and have it making you money in the shortest amount of time possible.
Here's some of what you'll discover:
How to setup a simple viral blog that pulls in targeted traffic by the boatload within a few days…
A quick and easy way to find all the content you need…content that your readers will like, share and love…without hardly writing a single word.
They easiest way to monetize that traffic and turn visitors into dollars that very same day
A super smart way to present your content to maximize your earnings (you'll be amazed at the results you'll get)
The "Alternative Split Post Method" and why it'll help you maximize your earnings…
How to build an "invisible list" that allows you to market to your readers over and over again WITHOUT being too salesy…
And much, much more…
Everything you need to create a passive income stream for yourself that works for you…not the other way around.
Course 2: Ecommerce Training (Case Study)
If you're looking for a cash flow business then this is the ticket.
This entire training course is built around a real life example that went from zero to $200 a day in sales in a day.
Watch it unfold before your very eyes.
No stone left unturned…no question left unanswered.
You'll discover how to setup Ecommerce shops that can have you making sales the same day you've set them up (we've seen this happen a LOT with our system).
Here's a quick look at some stats
Here's some of what you'll discover:
The easiest way to find hungry niches that are desperate to buy your products
A goldmine you can use right now to find high quality products that your niche will absolutely LOVE (and buy without hesitation!)
How you can setup a fully-fledged Ecommerce store in under an hour even if you have NO technical skills at all…
The exact method used to create incredibly targeted ads that will pull huge amounts of traffic to your site within hours…
How to setup dynamic retargeting campaigns to ensure you get the biggest return on your advertising investment…
A quick way to take full advantage of early momentum to ensure your campaign is a raging success…
The exact method we use to scale up to $3000+ a day in revenue (you'll discover exactly what happens behind the scenes…
How to leverage your buyers list to push your profits thru the roof…
And much, much more…
Course 3 -Listbuilding and Email Marketing Masterclass (Starts October 1st)
Octobers challenge  and Training is going to be built around easily generating lists of engaged subscribers and generating a constant stream of income from your lists.
Follow along and you'll have a large list and a new income stream before the kids come trick and treating
As with all our courses this is going to be case study based.
Here's what you can expect every month:
On Going Training – Training on strategies that are working right now. There will be a huge focus on selling physical products, digital products social marketing strategies and paid advertising.
Monthly live workshops
to compliment the training. You'll get all your questions answered on a live call
A Private Forum
-Serious Marketers Only Is Based Around a Forum. This will be a place where you can not only view the training but also ask any questions you may have.
Niche Ideas
– Niche ideas, case studies and conversion classes for presell and sales pages.
Challenges
– Each month we'll set you a challenge and provide the training to help you complete it
Commitment
– Our 100% commitment to you and your business.
We Are There For You
– Ongoing support. We pride ourselves on being approachable, friendly and honest. We want to see you succeed.
You're getting everything you need to absolutely dominate niche markets.
Are You Going To Take This Golden Opportunity?
The ball is firmly in your court.
You've got two choices:
You can keep going the way you are. Hoping to finally "crack" the code and finally pull yourself off the hamster wheel and kill it online…
Or you can join us…
And get instant access to proven, step by step systems that you can setup around the lifestyle you want to lead.
If you're looking for freedom…
If you're after a business that works for you…
If you're looking to setup a business that is NOT like trapping yourself in a job…where you have to work 80 hours weeks…
…then this is for you.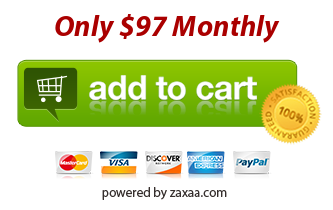 Here's What You Get
Immediate access to the Content Discover Course and the live webinars
Instant access to the Ecommerce training course
Access to all the live webinar recordings
Monthly training courses where you'll discover online income systems that compliment what you've already (and taken action on) to make you MORE money
Live monthly workshops to ensure each and every question you have is answered...
Exclusive access to the Serious Marketers Only forum where you'll join a fun, friendly and helpful community of likeminded marketers
Our commitment to helping in any way possible build your business to new heights…
Unrivalled support
Thanks for taking the time to read this.
If you have any questions at all please don't hesitate to get in touch.
We look forward to helping you build a lifestyle business.
Regards,
Peter van Zijl and Mark Thompson
…then this is for you.